Election 2016
November 6, 2016 at 9:06 pm | Posted in
Uncategorized
|
Leave a comment
Here is a screenshot from Nate Silver's 538 Blog pertaining to the state of Arizona on the 17th of October, 2016.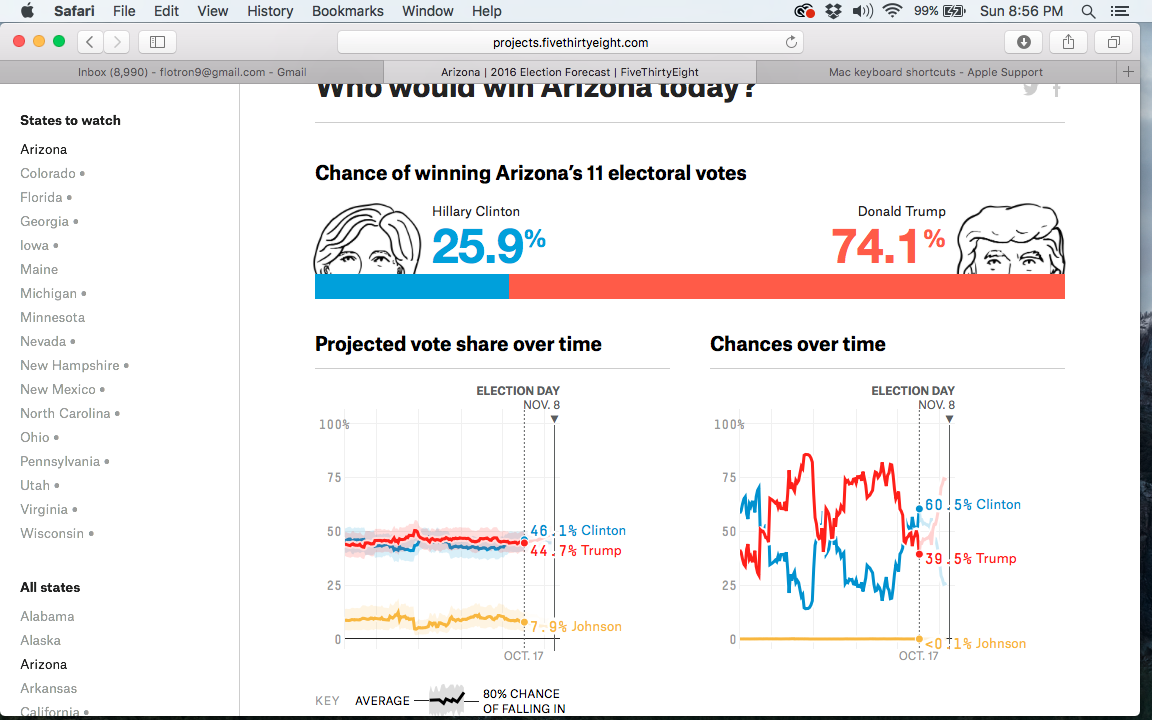 Three weeks before election day, Clinton has a clear majority of the vote, and Silver gave her a 65% chance of winning the state.
Today, Trump is favored to with the state by a 75% chance.
What happened in the last three weeks to flip Arizona (and about 5 other key states)?
FBI director James Comey wrote his letter to Congress about reopening Clinton's email investigation.  It was a total red herring, a political stunt.
Leave a Comment »
Blog at WordPress.com.
Entries and comments feeds.